Versatile Combo Vacuum Trucks for your steam washing and vacuuming needs
Home | Equipment | Combo Vacuum Trucks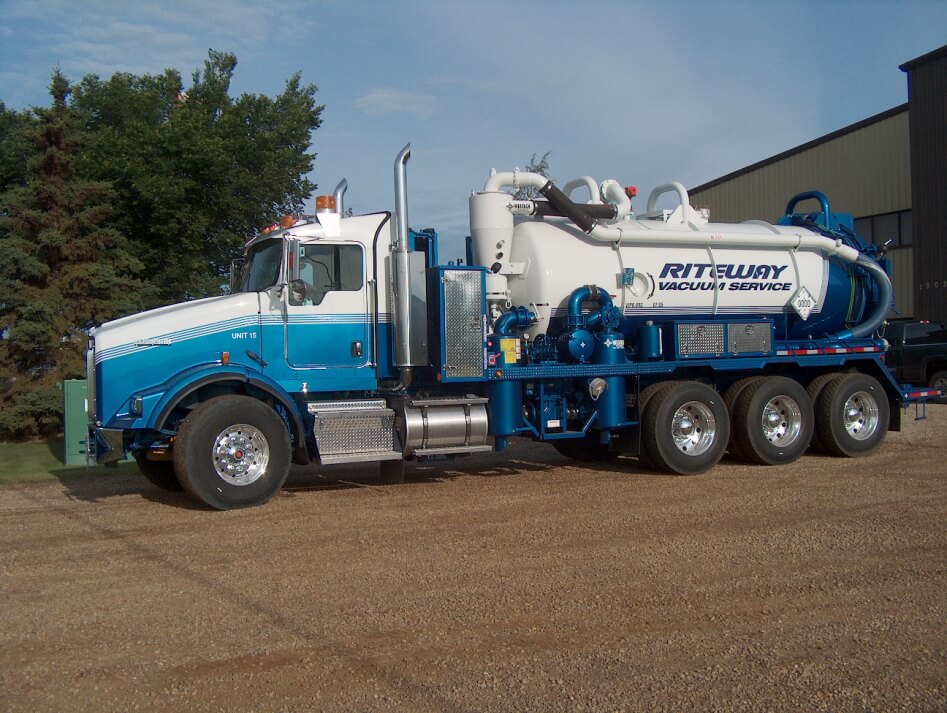 Combination units are vacuum trucks equipped with steamer units capable of high pressure washing as well as steaming for cleaning and thawing. The versatility of Riteway Vacuum Service's combination units makes them a valuable piece of equipment that can be used for your steaming, washing and vacuum needs. The equipment is well maintained and certified for the transport of hazardous and non-hazardous waste. Professional operators are fully trained and ready to complete your project.
Following is a list of some of the services we provide with these units:
steaming and washing-tank cleaning
spill clean-ups
cosmetic cleaning
equipment washing
plant maintenance
utility manhole and vault cleaning
Catch basins and storm drain systems cleaning
Thawing of frozen lines and valves
cleaning of sanitary drains and lift stations
Check out the newest member of our vac truck fleet!