Choose Airvac for cleaner, cost-effective excavations
Home | Equipment | Airvac Excavator
The Airvac is our new water-less excavating unit that can excavate like a Hydrovac without the mess and most importantly without the disposal time and costs. The Airvac can be utilized for most projects that would typically require a Hydrovac.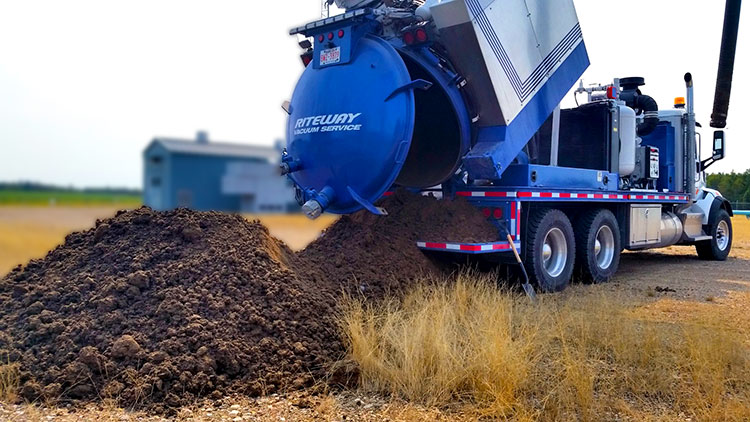 Airvac excavation provides clean, dry soil which can be dumped directly on your project site, ready for backfill. There is no need for additional dumping or transport costs, saving you time and money on your excavation projects.
No water. This means dry waste and no mess.
There are many advantages to using the Airvac. First and foremost, the waste is dry and can be left on site saving you on disposal costs and unnecessary travel charges. The removed fill can be put back into place and tamped if required to return the excavation to pre-excavated condition.
Since this unit doesn't use water the excavated hole is dry for a safer and cleaner work environment. Underground utilities won't be damaged by either water or tools.
Air is economical! Get more done with less time and money
Completely eliminate the time and costs associated with mud hauling and disposal. Think how much more time will be spent on the job doing billable work rather than travelling back and forth to a dump site to get rid of all that mud created by a hydro excavator.
Air technology does the work faster, easier and safer
Airvac excavation is a great way to have buried utilities exposed for verification or repair. Using pick and shovel crews is dangerous, labour-intensive and expensive.
1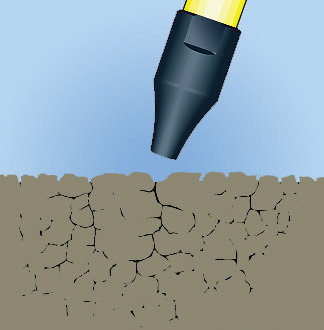 250 psi of air is forced through the nozzle into the ground to begin loosening the soil.
2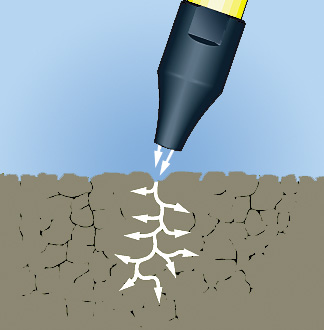 The forced air causes the soil to crumble, creating minor crevices.
3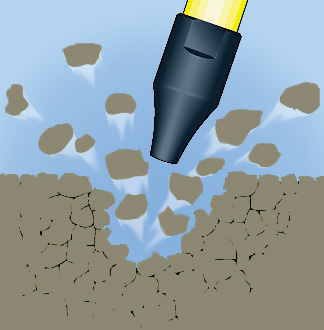 The crevices begin to erode from the forced air compression. This leaves you with dry soil that is easily vacuumed into the unit.
4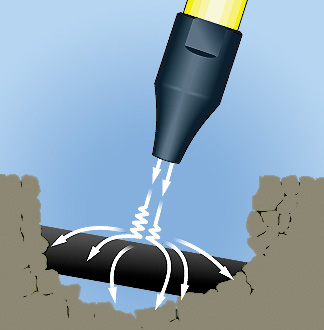 As the utilities are exposed, the air stream hits its non-porous shielding, compresses and harmlessly flows around it.
Typical jobs completed with an Airvac unit
Here is a list of services we provide with this unit:
Buried utility exposure
Pile hole excavation
Slot trenching
Daylighting
Excavation of areas with buried utilities
Call us now at 780-449-6295, contact us online or complete an online quote request for our air-vacuum truck. We're excited for you to experience the difference using water-less excavation.

Get an up-close demonstration of the Airvac
Get an Airvac Quote
Complete the form below to request a free quote for our Airvac excavation service. One of our representatives will contact you as soon as possible.