Edmonton Hydrovac Trucks for Non-destructive Excavation
Home | Vacuum Truck Services | Hydrovac Excavation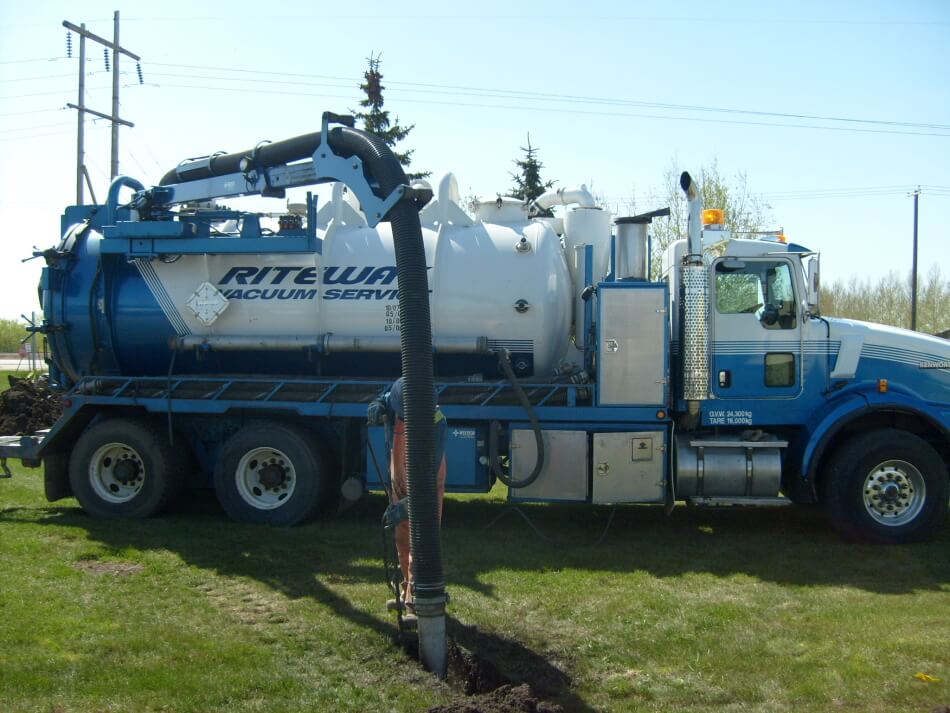 Hydrovac excavation is a non-destructive approach that safely exposes underground utilities with high-pressure water and a vacuum hose.
Hydrovac excavation, also commonly known as daylighting, uses a high-pressure water stream to break apart soils that are vacuumed up into a vacuum unit. This process allows for safe excavation of soils around any given underground utility without causing damage. The resulting slurry can be disposed of on-site or at a waste disposal facility. Hydrovac trucks can operate year-round since the high-pressure water is capable of high-temperature water as well as steam.
Our Hydrovac excavators are perfectly suited to tackle the following jobs with ease:
Buried utility location and exposure
Pile hole excavation
Slot trenching
Culvert, ditch, and manhole cleaning
Spill cleanup
Pipeline excavation
Daylighting
Keep reading to learn more about excavating with our Hydrovac units.
We look forward to discussing your excavation project in more detail. Call Riteway today at (780) 449-6295 or complete the quote form below.
Get a Hydrovac Quote for your project
One of our representatives will contact you as soon as possible to discuss your request.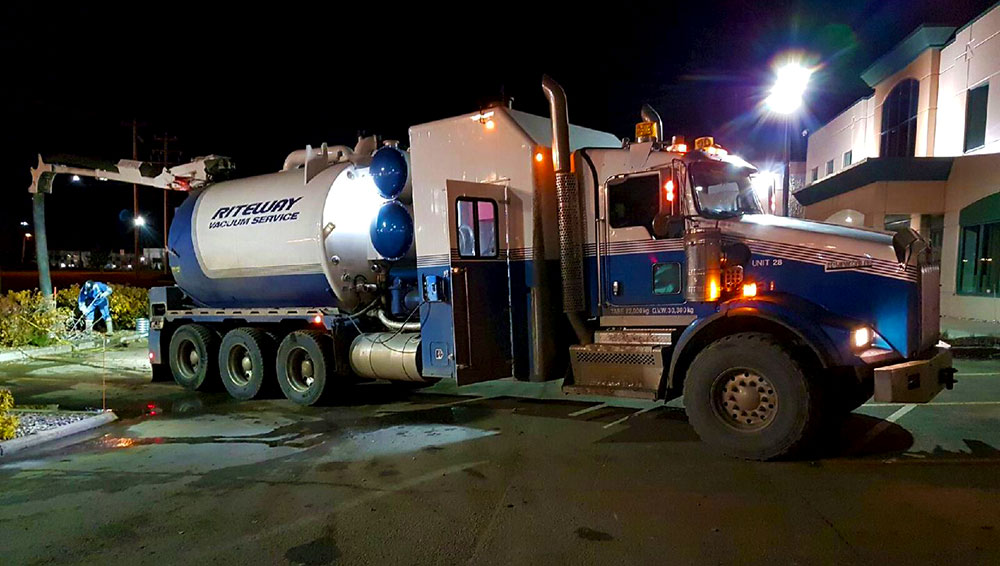 Learn more by visiting our Hydrovac Truck page which has more information on our fleet of hydrovac trucks and the types of jobs commonly completed using this equipment.
Request a Hydrovac Quote
For more information on our hydrovac excavation services, please call us at 780-449-6295 or submit an online quote request with the appropriate details.